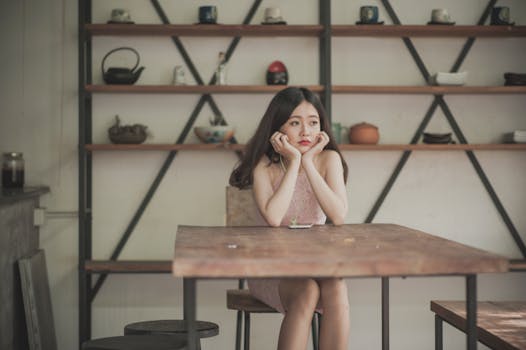 Student:   I am boring, sir.
Teacher:   Ok, can you tell me, what are things that you want to do, so that you will not be boring?
Student:   I do not know, maybe doing nonsense things.
Teacher:   What nonsense things?
Student:  Ha Ha Ha…..
So these are the short conversation between teacher and a student about boring. The definition of boring is not interesting. So, in simple words, one way to overcome boring is to be interest. Boring can be overcome by thinking positive also.
Some of us get works that not exciting and then we say boring. With this, we are not able to do our best in that work. After some we may feel boring to that work. But, if we really need a job then we need to love whatever works that have been given to us. Maybe after sometimes we may love to do that work, so stop to feel boring. Now day, it is not easy to get the work that we want because there many people out there want to find work.
One way to get interest on whatever work is to be positive and to feel gratitude to God for the work. We may not like the work but we need try to like it and do our best on that works. It is because there are many peoples out there have no work and they did many kinds of work. So, just accept the work and be thankful to God with what we have.
So, let us not be boring to our work but try to love it. If we really feel boring then we need to see inside us, what make us boring. Do not ever let the boring spoilt our work and life.
Most of the time, boring not only at the work place but could be at the house also. So, one way to overcome boringness at house is to be active by doing simple work at home. There are many activities that we can do at home so that our body and mind become active not be boring.
Here, are some suggestions to avoid feel boring at home.
Do a simple cleaning to your house like:
   *    Sweep the floor and wipe the tables.
   *    Clean up the plates that still on the sink.
   *    Tidy up your house sofa.
   *    Clean up your TV screen.
   *    Clean up your toilet or bathroom.
   *    Arrange your book rack.
   *    Arrange your clothing cupboards.
   *   Arrange your writing or study tables.
   *   Arrange your shoes rack.
   *   Wash and dry your own clothes.
   *   Wash up your car or motorbike.
   *   Recycle your rubbish and throw to the garbage bin.
   *   Clean up your kitchen and sink.
Whenever our body doing activities, we will become active then it will help us to overcome the feeling of laziness. So, to be active is one way to avoid the feeling of boring. We need to be positive in our thinking so that we will be active in our mind and body.
So, these are some tips to overcome the feeling of boringness in ourselves. Let us put in our mind, to be always positive in our action and thoughts and avoid boringness. I hope this article have helped some of us.
So, thank you very much and have a wonderful day ahead, God blessed.
Masius,
Founder of moveforwardlife.com