Hi everyone, nice to be here again and I am exciting to write an article again.  I did not post any article to this website for few days because I was busy with my daily work  and less ideas of what to write about.
At this moment, I have a bit difficulty to get the ideas to post on this website. But, today I have decided to share my new idea to this site.
Make Money with WordPress
So, today the topic of my post is make money using WordPress by blogging. I feel most of us really like to make money online with blogging if given a chance. But, some have no ideas how to start and where to begin.
So, here I will try to give some clues how to start making money online. It is an enjoyable and relax work but you need to think more.
It is a work, where you can become boss and at the same time you become worker, all system are under your control. So, making money with blogging is really good for those who want to make money online.
To start a blog, first you must create a website. Then, learn how to do blogging in your website. So, create your first website by clicking the image below.
Spent Money Online and Get Money Online
Some peoples taking too much  time online chatting on media social but they did not get the idea to make money online. They spent a lot of money  paying the data or WiFi but they do not have the initiative to find way to make money online. If, we spent money online then we should get money online too.
Making Money With Blogging
So, do you really want to make money online using WordPress by blogging ? Those people who have no work but got a lot of ideas to be shared, blogging is a work for you.
You just shared your great ideas through typing then post it to your website. But before you do that you must create your own website.
Monetize Your Website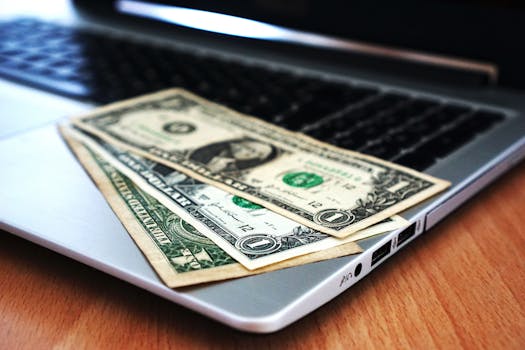 You must learn also how to monetize your website through blogging, if not you are not getting any money. So, monetize your website with affiliate's program, WordAds or Google AdSense.
If, you are working, blogging can be done as a part time work. You can do your blogging  during the week end or during your off day or free time. Blogging is not difficult, it is all about  expressing your talents and feelings. Do you really want to  make money online using WordPress by blogging?
So, create your first website by clicking the image below.
Blogging Is Sharing Ideas
Blogging is one way to the learn the life of others. Sometimes, when you are doing blogging you may losing you ideas, so to get new ideas, take time to read the  blogs from  others bloggers.
After joining WordPress, you will get the chance to read thousand of blogs which been written by many bloggers. So, you no need to crack your mind to get ideas, just read the blogs of others then you can create your own idea.
For me I am very glad to be able to create my own website at WordPress because I have chance to write and share my post to others. I believe that this blogging will help me to improve myself and my life.
Online Part Time Work
So, now blogging is my part time work and it will make me always think about strategy and planning which sharpen my mind. With blogging I feel very enjoy because I can create my article to be shared to others.
Have you created your own website? No need be to hurry, all you need to do is to learn the meaning of website and blog. The moment you create your website do not stop learning, read and check the all the theme and steps that you do not understand.
Blogging Is Interesting
Blogging is a very interesting work because you will be able to express yourself through your writing and share to others. At the same time, if you do it correctly you will be able to earn extra money.
So, Start your blog by creating your first website by clicking the image below.
Thank you very much for visiting this site, have a wonderful day and God blessed.
Masius
moveforwardlife.com